Wireless Internet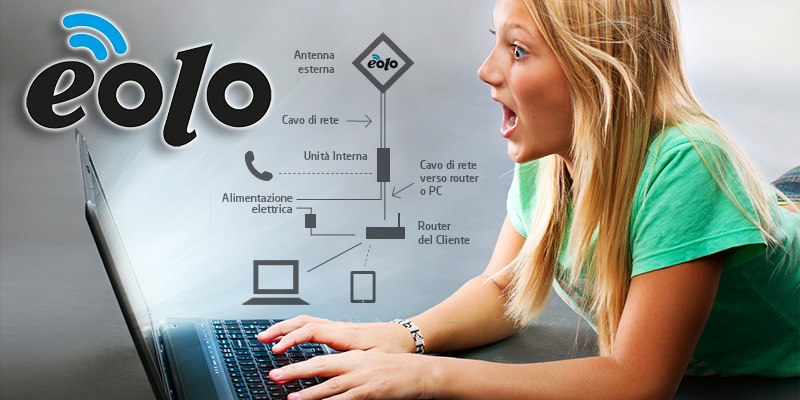 The fast and independent wireless network that brings broadband Internet up to 1 Gbit / s even where fiber and ADSL do not arrive.
EOLO is the largest Italian wireless radio network for ultra-broadband Internet access . With EOLO you connect to the Internet at high speed and you are assured of a reliable and independent service. You do not need a telephone line and you do not pay the Telecom fee .
All you need is an antenna, which one of our certified technicians will install on the roof or balcony.

EOLO is aimed at both residential customers and companies , with diversified offers based on real needs and budget.

With EOLO you navigate fast , without complications and without surprises thanks to an exclusive and totally innovative technology. Gruppo DiGi will be your partner in the area , choosing with you the solution that best suits your needs and helping you integrate it into your local network.