Hardware and Software Assistance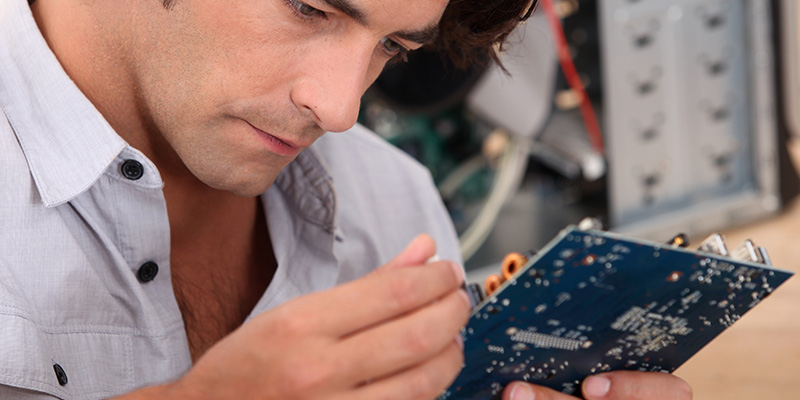 The computer equipment in your home such as PC, Notebook, Tablet and Smartphone will work better with our assistance.
Gruppo DiGi has been dealing with 360 ° hardware and software assistance for years: repair and / or replacement of defective or broken parts (hard disks, video cards, sound cards, power supplies ...), PC modernization, assembly, lost data recovery, configure systems and programs and much more. We offer IT and systems assistance to companies of all sizes and to individuals . In order to respond to such diversified needs, we have developed different methods of intervention that we summarize below:

On-site intervention : a DiGi Group technician present at the company for a periodic check of the entire network or for a large-scale spot intervention.
Intervention in the laboratory : Gruppo DiGi has a laboratory in Binasco (MI) where our technicians can take care of the computers with a considerable cost saving.
To purchase the SERVICES (on-site, laboratory) call the number 0289926755 (in case of urgency: 3295916840) or CLICK HERE

HARDWARE ASSISTANCE
TROUBLESHOOTING PC
TROUBLESHOOTING NOTEBOOK
CUSTOMIZED PC ASSEMBLY
REPLACING BROKEN LCD SCREENS
REPAIR OF SMARTPHONE AND TABLET
REFLOW OF VIDEO CARDS
REPAIRING PLAYING CONSOLE

DATA RECOVERY FROM

DAMAGED

HARD DISK
INTERNAL CLEANING PC
RESTORE PASTE THERMODYPEATING
SOFTWARE ASSISTANCE
SMARTPHONE CONFIGURATION
SMARTPHONE SOFTWARE INSTALLATION
SMARTPHONE MAIL CONFIGURATION
PARENTAL CONTROL
VIRUS , WORM, TROJAN AND MALWARE

REMOVAL

SYSTEM LENS
SECURITY COPIES AND DATA SAVING
INTERNET CONFIGURATION
HOME BANKING PROTECTION
ANTIVIRUS INSTALLATION
On-site assistance is also provided to BINASCO, CASARILE, LACCHIARELLA, FIRST CASES, VERNATE, ROSATA, ZIBIDO SAN GIACOMO, BESATE, BEREGUARDO, MOTTA VISCONTI, VIGEVANO, ABBIATEGRASSO, VERMEZZO, GUDO VISCONTI, SIZIANO, BADILE, ROZZANO.