DEM and One To One Marketing
Dozens of DiGi Group customers regularly use the Direct E-mail Marketing (Newsletter) to promote their services and products in a selective and targeted way, by retaining their contacts .
One to one marketing is the best way to reach our suspects. The objective of our mailing is to maximize the personalization of the message because it exploits, on one hand, all the information in our list of names, while on the other the previous e-mails sent that, as history, allow us to understand the behavior of the user in clicking only and exclusively for him or her the most interesting things.
Therefore profiling is not just the selection of a homogeneous group within a list but also the experience derived from the sending of successive stimuli, each more refined, so that everyone can be given only what he really needs .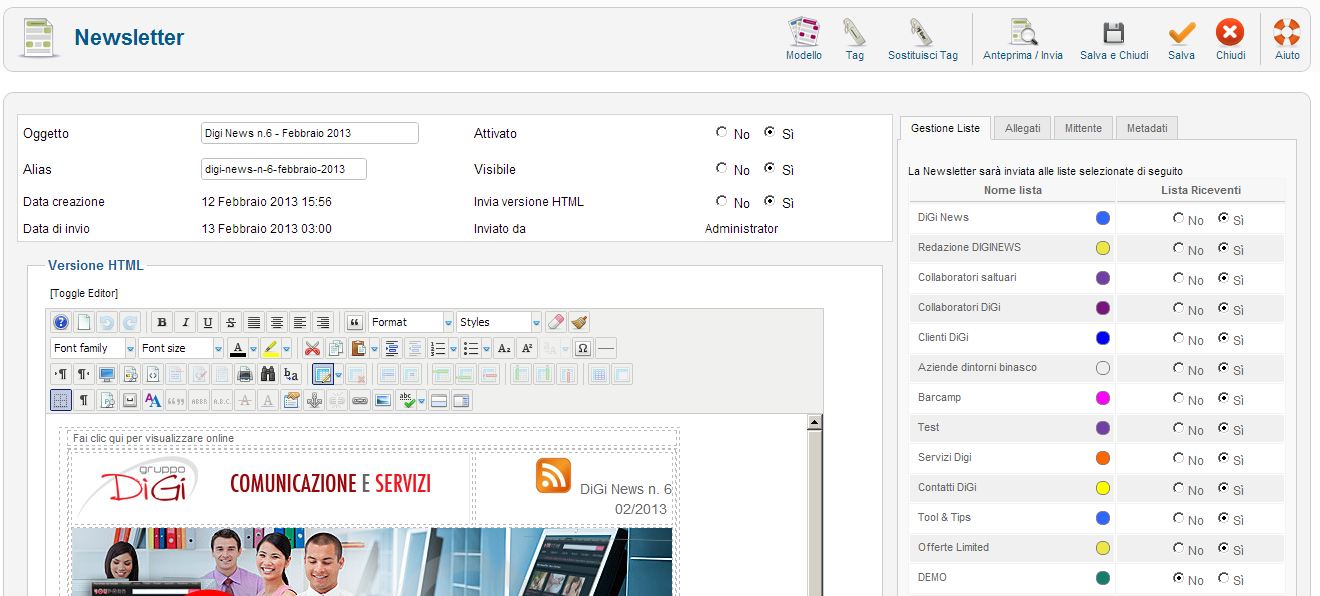 E-mail, fax or SMS campaigns can be done (and using the three channels together) for different purposes:
• Retain customers
• Recontact contacts from the past that have never become customers
• Finding new customers among the names in profiled lists



E-mail campaigns are the most used means for finding new customers : the huge amount of junk E-mails received daily from company mailboxes makes it necessary, however, to create valid and recognizable messages able to arouse immediate interest in the recipient. E-mails are the only one of our three channels that can immediately gather behavior feedback .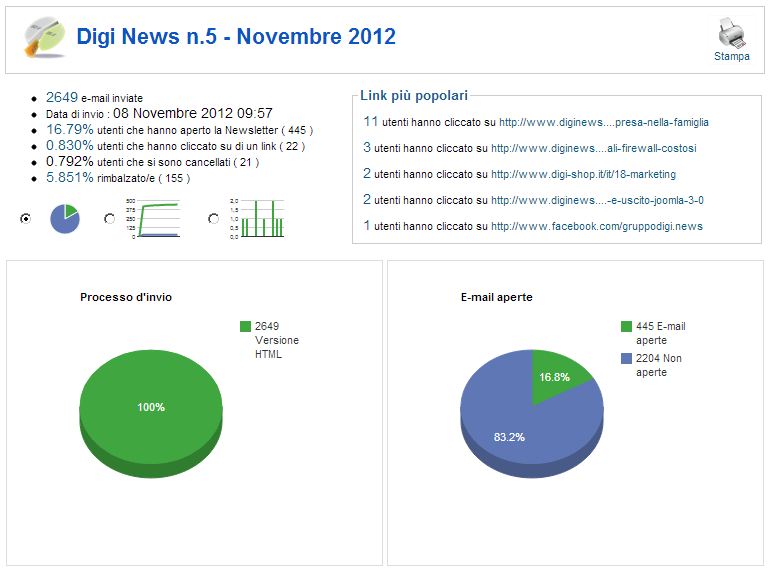 The same immediacy of communication must also exist in the deepening of the products / services offered: the e-mail sent directs the recipient preferably to a "landing page" outside the site, specifically designed to speed up the contact.
A tool that allows sending, verification of incoming e-mails, readings, backs, disregriptions and deepening of a link is what it takes to be able to create a true loyalty , or send to each customer what he really expects by reducing the 'junk erasing' effect that has been raging more and more in recent years.